Commercial and Business Insurance
Business insurance is essential to protecting your company from various types of financial and general operational risks. The tricky part is that protecting your business can be more difficult than you initially thought with so many different types of business insurance.
If you live in the St. Louis Metro area in Missouri or Illinois, our independent team at Mack Risk Management can help you determine what types of insurance coverage your company needs. We can also create the best package of policies for you—at the best prices. Contact us today for a free consultation.
CONTACT US
Business Insurance
There is no general catch-all business insurance policy that can cover all the risks your business faces. Since different businesses have unique risk profiles, it's best to select policies that address your most common concerns.
Common business insurance policies include:
General liability insurance to cover basic business risks such as damaged customer property, bodily injuries, and libel or slander lawsuits
Business owner's policy that combines commercial property insurance with general liability insurance.
Workers' compensation insurance for any business that has employees. It may also be a good idea for sole proprietors that work in dangerous fields, as it can cover injury costs that health insurance doesn't.
Auto insurance that protects commercial vehicles.
Medical Malpractice Insurance for Doctors and Dentists
Medical malpractice is a serious claim that affects doctors, dentists, therapists, and many other medical professionals. Many policies include related defense costs such as lawyer fees, court fees, and other legal costs associated with a malpractice claim.
Errors and omissions or professional liability insurance is similar as it covers professionals from lawsuits relating to work performance in other fields.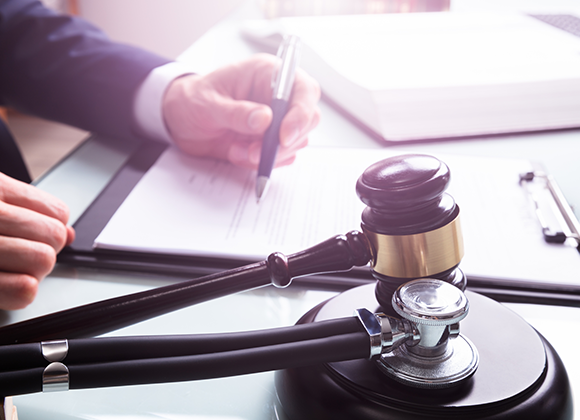 Employee Benefits Insurance
Employee benefits liability coverage, or employee liability insurance, is a business insurance policy that protects businesses against mistakes made in an employee's benefits plans or retirement plans.
Group Health and Life Insurance
Group life and health insurance are business-oriented insurance policies that provide health or life insurance to all employees in the business. These benefits are incredibly popular with employees and often are much more affordable than individual policies.
Examples of potential group policies include group health, dental, vision, long-term care (LTC) and 401Ks.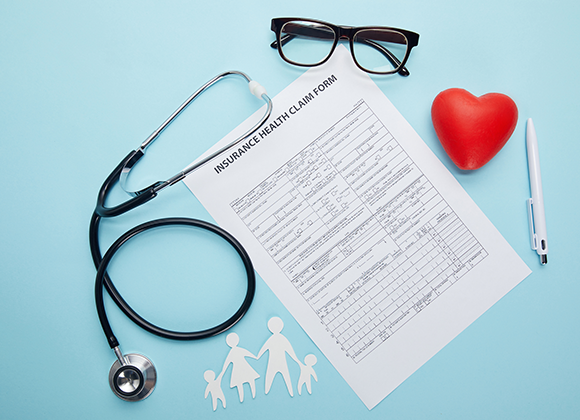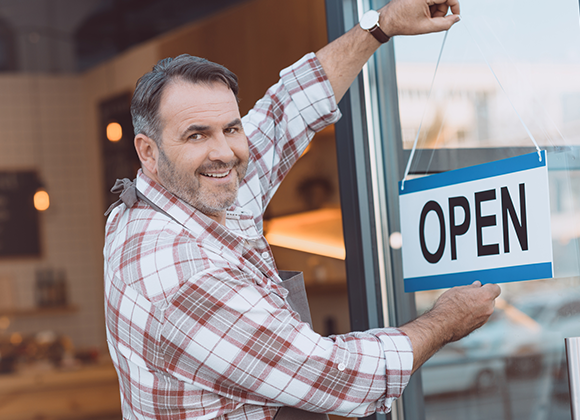 Small Business Insurance
Small businesses often get discounted business insurance premiums to their relatively limited liability. Factors that influence premium costs include:
Number of employees
Location
Applicable risk factors
Sector and industry
Small businesses should take out a portfolio of insurance policies that fit their needs. All businesses should at least have general liability insurance that protects the business from common business risks such as bodily injuries and property damage.
Business Owner's Policy
A BOP combines commercial property and general liability insurance in a cost-effective package. It usually covers damaged business property, customer injuries, property damage, and business interruption.
General Liability/Workers Compensation
General liability insurance and workers' compensation insurance are mandatory for specific businesses. These types of insurance cover potential risks where you may be liable for other people's medical or property costs.
Commercial Auto Insurance
Auto insurance protects your business-owned vehicles against common vehicle risks, including accidents, thefts, and adverse weather events.
Options include:
General Liability
Professional Liability
Worker's Compensation
Garage
Bonds
Errors & Omissions
Builder's Risk Insurance
Garage liability
Mechanic and body shop
Cabs and Limousines
Commercial Umbrella
Commercial Autos & Fleet
Commercial Property Insurance
EPL Insurance
Group Life & Health Benefits
Call Us at Mack Risk Management Today in the Greater St. Louis Area of MO and IL
At Mack Risk Management, we offer all types of insurance, including business, malpractice, health insurance, life, auto, and disability. Known for our personal touch, we will listen to what you want and try to find a policy that fits your budget. As an independent insurance brokerage or agency, we work for you, not the insurance company.
Having a tailored business insurance policy can help you save money while protecting your business. At Mack Risk Management, we are here to help you find the perfect mix for your business, so give us a call today at 618-218-8887 in Columbia, IL.